The HeyPhoto App is specifically designed to be used with our Photo Printer. With it, you can edit your pictures, add filters, make collages, add text and captions, and much more! Find out all you can do with it here.
Filters and Editing Tools
HeyPhoto comes with built-in editing tools, allowing you to enhance your photos before printing them. You can apply various filters, adjust brightness, contrast, and saturation, or even add text and stickers to give your prints an artistic touch. These editing tools enable you to create photos that resonate with your personal style.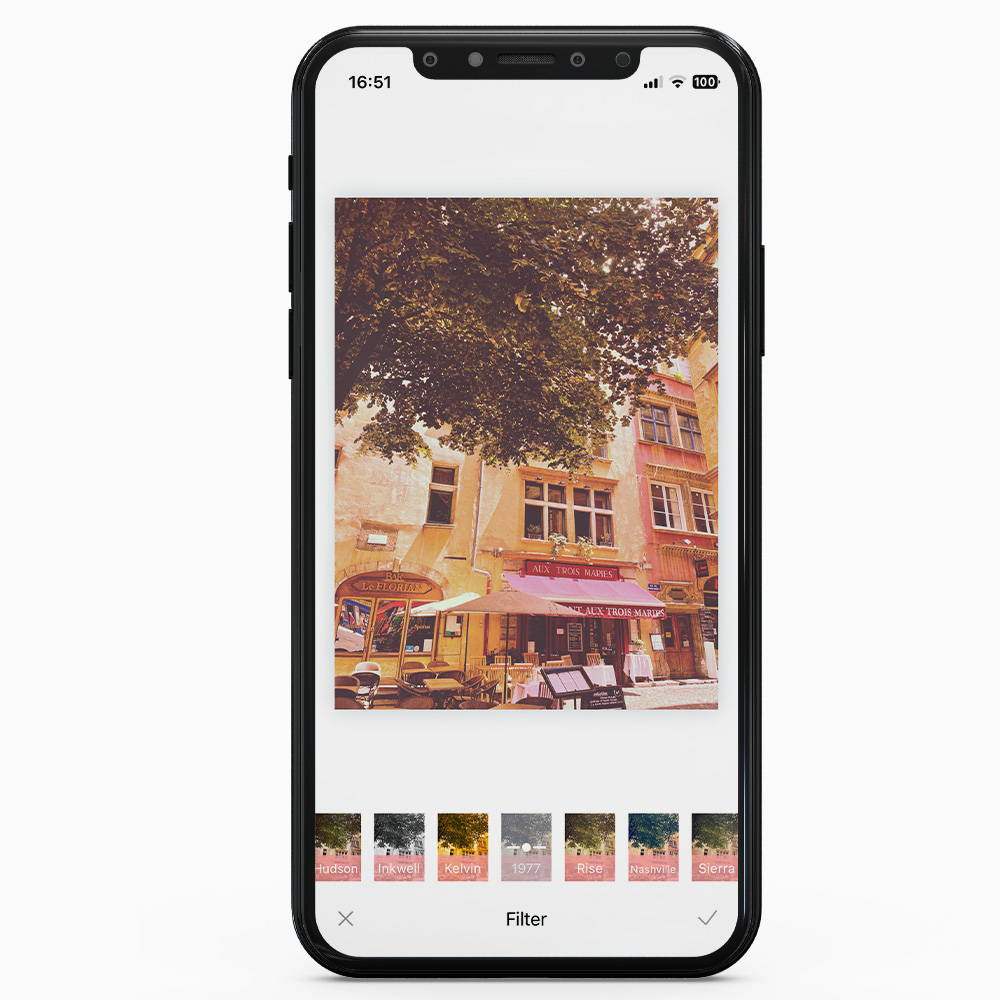 Why settle for a single photo when you can create a collage or a custom template? HeyPhoto App offers a range of pre-designed templates and collage layouts for you to choose from. Whether you want to capture a series of candid moments or showcase your selected best shots, these options allow you to craft prints that reflect the story you want to tell.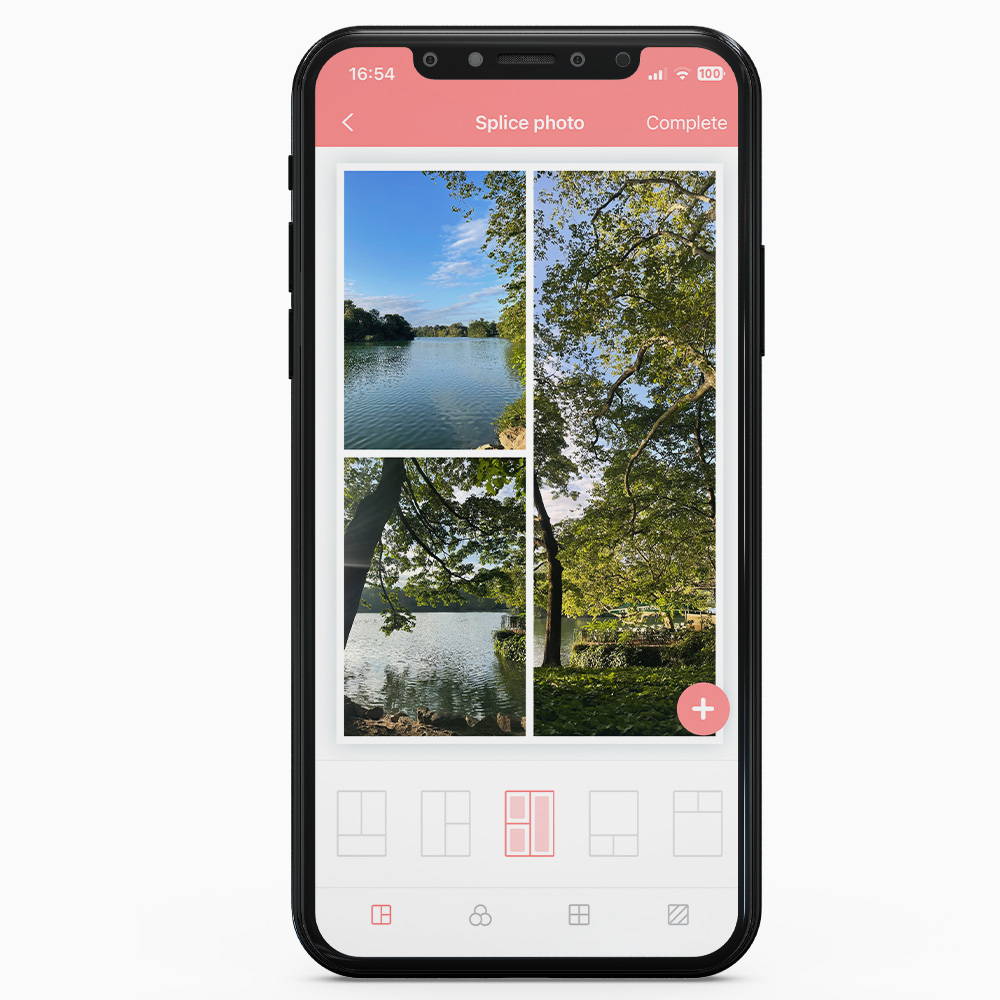 Another exciting feature that HeyPhoto provides is the ability to add borders and frames to your prints. Whether you prefer a classic white border or something more playful with colorful patterns, you can choose from a wide selection of options to frame your photos according to your taste. These borders and frames not only add a touch of elegance but also enhance the overall aesthetic appeal of your prints.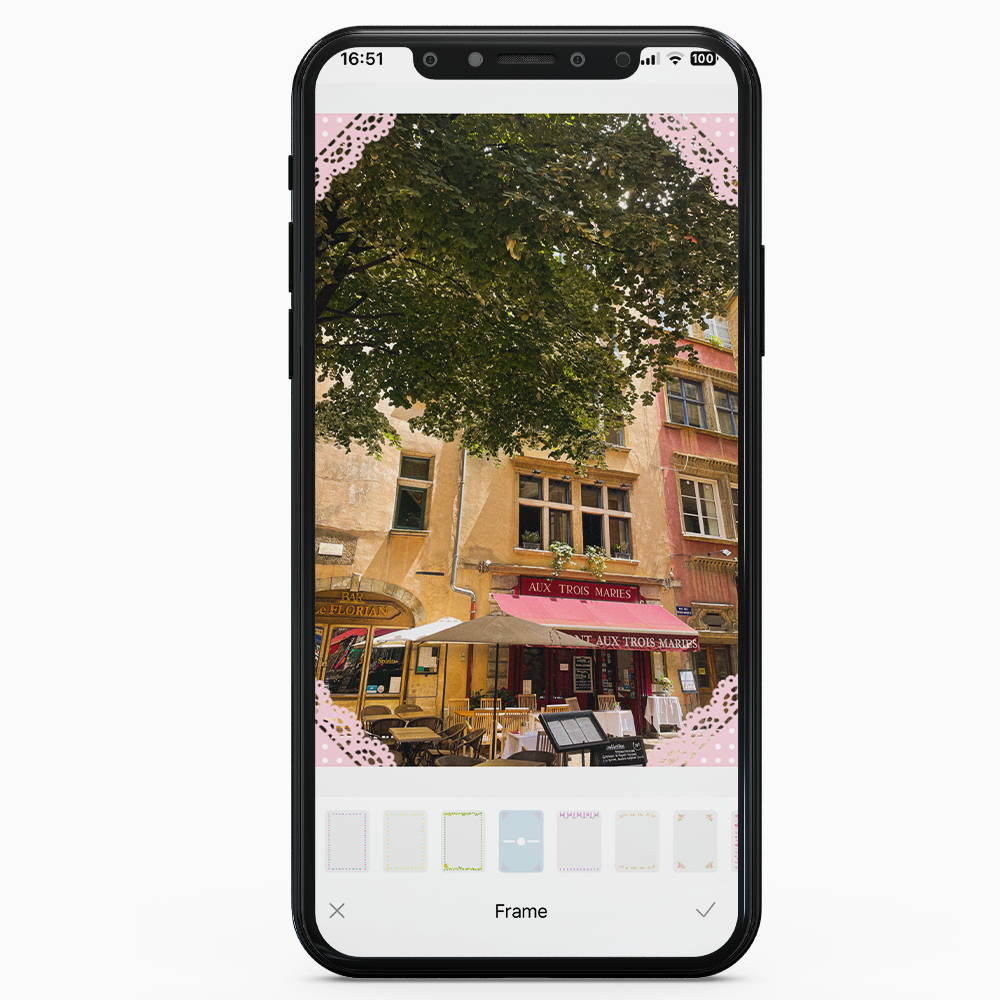 Sometimes, words can speak louder than visuals. HeyPhoto App allows you to add text and captions to your prints, enabling you to convey a special message or caption your photos with meaningful words. You can pick the font, style, and container you want your text to be in. Whether it's a heartfelt quote, a funny phrase, or simply some descriptive information, these textual additions can turn your prints into cherished conversation pieces.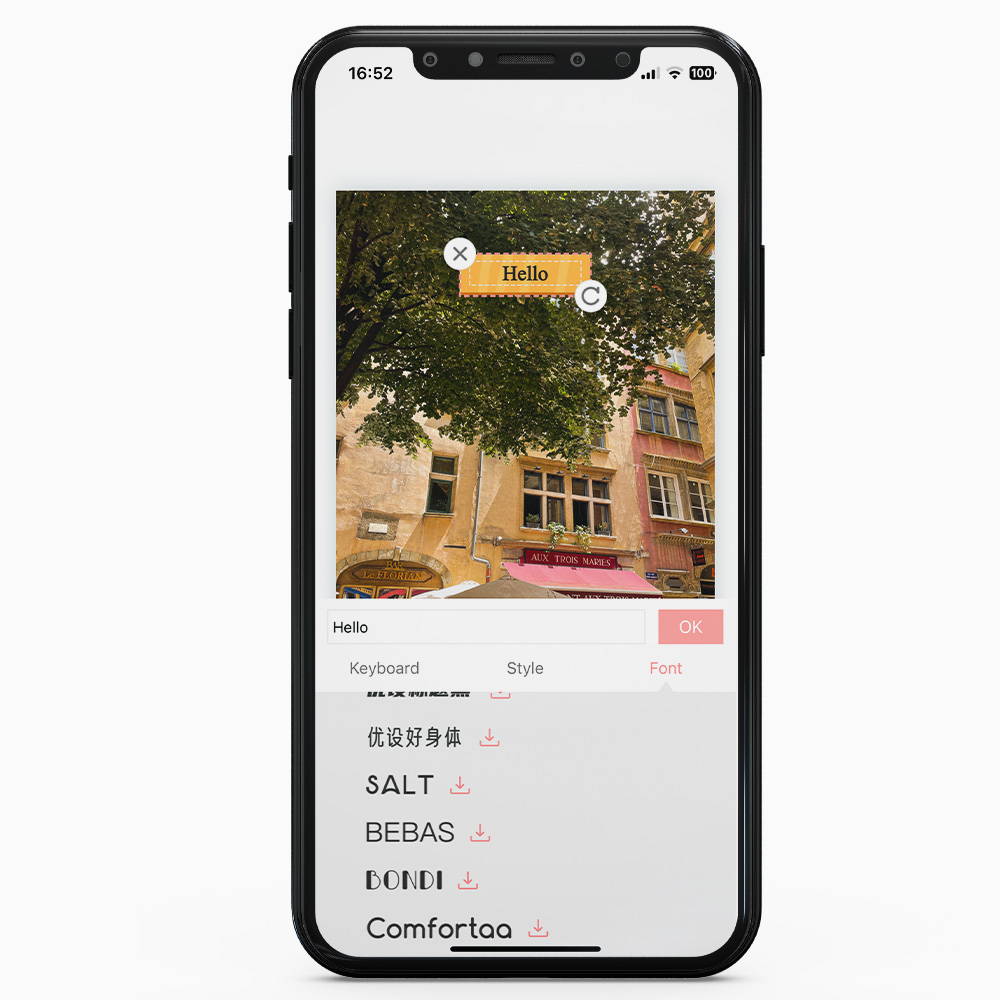 The app provides an enhanced camera interface with specific settings optimized for ID photos. You can easily adjust the framing and background to ensure that your photo meets the required standards. The app also includes guides and overlays to help you align and position your face accurately, reducing the chances of rejected photos due to improper composition.