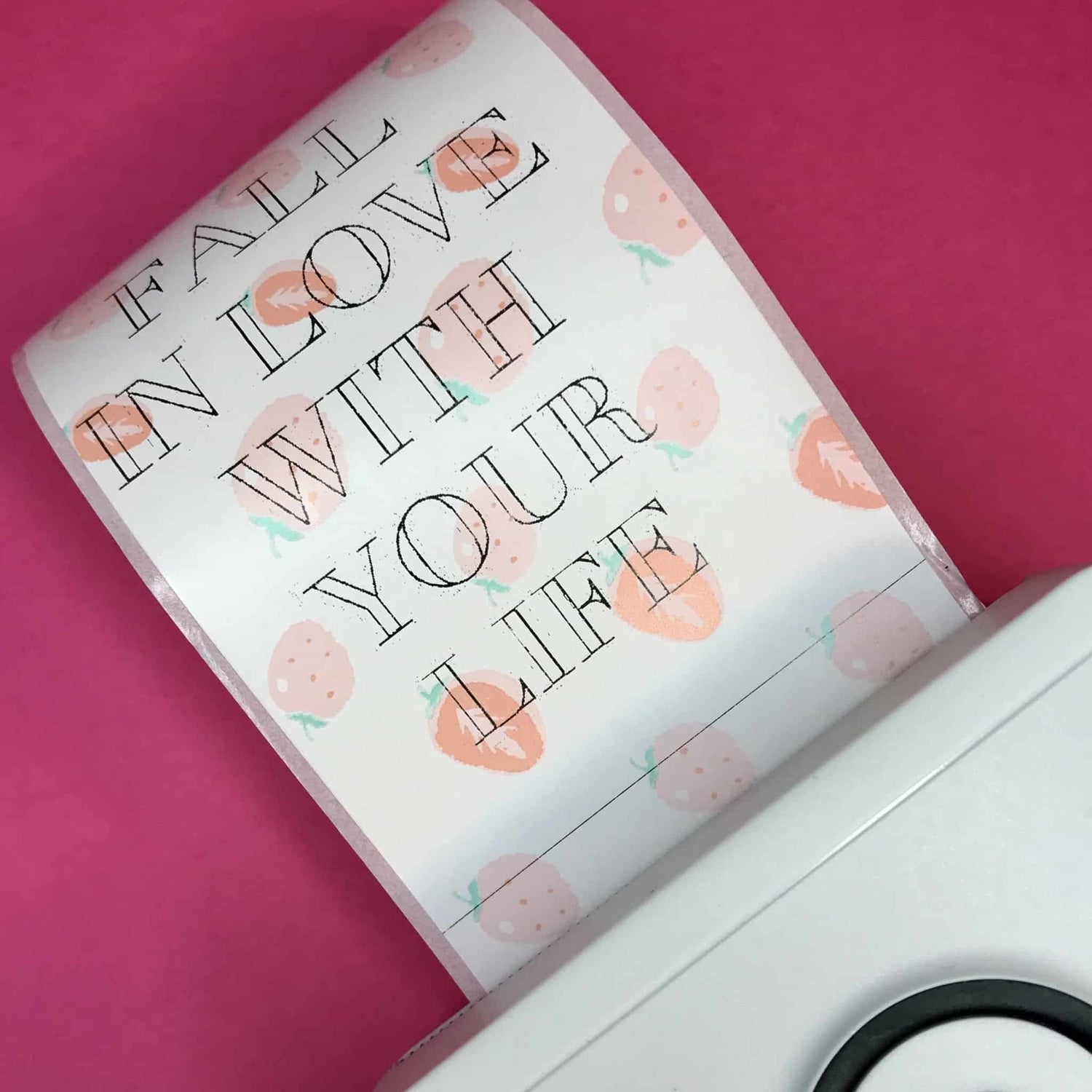 PoooliCreators® Strawberries Sticky Paper 3 Rolls
Regular price $55.80 $27.90
or 4 interest-free payments of $6.97 with
🔥 FOR A LIMITED TIME GET 3 ROLLS FOR THE PRICE OF 2!
Compatible with PoooliPrinter® L1, PoooliPrinter® L2 Instant HD & PoooliPrinter® XL these Strawberries Sticky paper rolls are part of the new PoooliPaper® creators range. Make your creations juicy with these thermal paper rolls🍓 Just take a look at our Instagram Highlights to see how people are using it: make notes, print pictures & images, make to-do list & much more... Print up to 300 pictures per pack*
How long will the printed material last?
PoooliPaper® Colored Buttons paper will last up to 10 years. If you can avoid exposing the thermal paper to the sun, the retention period may be longer.
How many pictures can be printed on a roll of thermal paper?
You can print up to 100 pictures for each roll*
*Example for reference only for pictures sized 35x57mm / 1.38"x2.25 inches
Each roll is about 3.5m / 11.5ft.
Environment-friendly. Our paper doesn't require ink. BPA free. Water resistant, oil proof, and scratch-free.
Specifications:

Dimensions: 57 x φ30 mm / 2.25 x φ1.2 inch
Roll length:

about 3.5m / 11.5ft

Quantity: 3 Rolls/pack
Durability: 10 years
Color: White/Pink/Red